The market for Hollywood Hills homes of the stars hasn't been immune to the real estate downturn. Although she purchased the house for $7 million in 2007, the asking price is now $4.59 million. Judging from the photographs on CNN Money, the villa looks like a great place to live.
CNN Money often profiles houses for sale. Occasionally readers see fantastic homes like Scarlett's, and other times the website features houses on the other end of the spectrum. A few months ago I read a feature about a family that was having a hard time selling their home. It was on the market for six months, but potential buyers would pass it over. From the photographs, it was obvious this family didn't care for their home. If you want to sell in a tough market, and you want to get a good price, you have to treat the home like a presentation.
Judging from the photographs of Scarlett's mansion, there is not much she needs to do. The villa sells itself as long as there are enough millionaires ready to buy.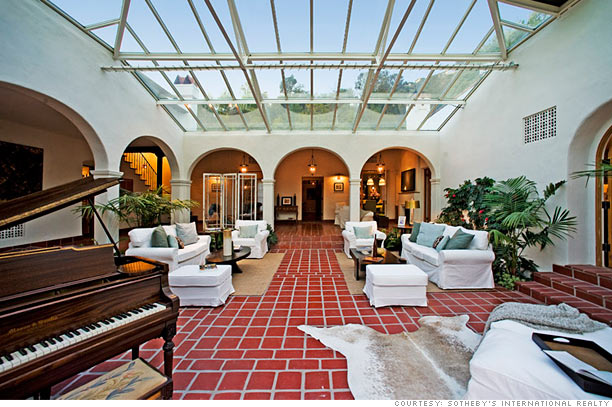 Having your home featured on CNN Money, if it is in good condition rather than a joke, could bring more attention to your sale. Although most of the millions of readers will not be looking for a home in your area, any publicity is good publicity.
Buy Scarlett Johansson's hilltop manse, Ben Rooney, CNN Money, February 9, 2010
Published or updated March 2, 2010. If you enjoyed this article, subscribe to the RSS feed or receive daily emails. Follow @ConsumerismComm on Twitter and visit our Facebook page for more updates.