Best Websites For Finding Cheap Flights Online
Advertiser Disclosure

This article/post contains references to products or services from one or more of our advertisers or partners. We may receive compensation when you click on links to those products or services.
As we near the summer travel season, finding cheap flights has never been more important. We've reviewed the best websites for cheap airfare, including tools to track flight costs and alert you to the best deals.
Whether you're planning a trip for one or for ten, there's no reason to pay more for airfare than you have to. Luckily, we live in the technological age and can easily access flight deals and discounted airfare. We can even set alerts to let us know when the perfect price pops up.
There are a few excellent websites that can help you locate the cheapest flights online. Here's a look at some of our favorite sites and how they work.
A versatile fare-finder and price alert site, Airfare Watchdog helps you find exactly what you need. Whether you want to travel next week or "anytime this summer," AW is able to search available seats, find the lowest prices, and even alert you when fares drop.
I use this site myself, and it's my first go-to whenever I'm looking for cheap flights. Beyond that, though, I have Fare Alerts set up for upcoming trips that I might want to take (but have some flexibility).
For instance, I know that I want to take my kids somewhere fun in September. As a freelancer, I'm not really constricted to a specific itinerary. So, I have an Airfare Watchdog alert set up that will let me know when the right price is available from Washington, DC to a fun city–then, I can plan our trip around it.
My mom also uses Airfare Watchdog for planning her grandbaby-visiting trips. She has her SAT>DCA route established. Anytime cheap fares come up, she buys and comes to see me and my kids. This is a great option for leisure travel, when you're not confined to a specific itinerary.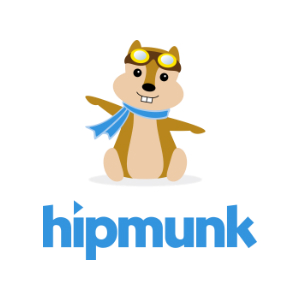 Whether you're looking to create an entire vacation package or simply book a long flight, Hipmunk can make the process easier and cheaper than ever.
As expected, you can use Hipmunk to scour available airlines for the best available airfare. Unlike many other aggregate flight sites, you can use Hipmunk to compare Southwest Airlines flights, too. Typically, Southwest is excluded from these discount search engines, so you have to go to the airline's site separately to compare fares. With Hipmunk, however, you only have to enter your search info once to see everything that's available (including Southwest!).
Beyond that, though, you can also use the Price Graph feature, if you have flexible travel plans. Price Graph allows you to see the lowest fares for a specific route over the next 90 days.
Looking for a colorful, fun site that will search high and low to find you cheap airfare? Then look no further than Momondo.
The site looks through airlines' direct fares to find you great seats at even better prices. That may very well mean taking a different airline coming versus going, and Momondo will help you book it if that's the case. If you want, you can even see how Momondo's search measures up to other engines, like CheapOair and Travelocity.
Once you have your route set, Momondo will then show you exactly how fares compare from one day to the next. You might be able to save yourself hundreds of dollars just by shifting your trip down a day or two, if plans allow. Simply hover over the bar on each day to see just how much you could save.
If you know that you want to get away but don't know exactly where or when, the Momondo Trip Finder can act as inspiration. Just enter your location and how much you want to spend to see various travel options. You can also choose the type of vacation you seek–such as a beach getaway–and enter your budget to see available options.
No matter your preferences or restrictions, this can help you create travel plans that work with your schedule, budget, and desires.
If you want to find a cheap flight with a more concierge-like service, FlightFox might be just the answer.
This consultant-based website is different than your average online search engine. With FlightFox, you will enter your itinerary and traveler info, as well as the maximum amount you wish to spend. FlightFox's industry experts will then get to work finding the perfect flight deal for you.
The catch is that you will pay for the FlightFox service. Fees start at $50 (of which the "winning" consultant will receive 75%), but the company also guarantees to save you more than that fee in discounted fare. If they can't, their services are free.
You can use FlightFox for corporate or personal travel, and they will help you create the itinerary that is perfect for you and your wallet, guaranteeing a discount on your fare.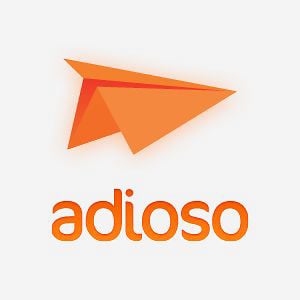 This travel site will help you find cheap flights whether you're looking for a specific trip at a specific time, or just feel a sense of wanderlust coming on in the near future. You can create a flight search that is as broad or defined as you want–even going "anywhere" at "anytime"–which is perfect for flexible travelers.
If you know that you want to go on a specific route soon but aren't restricted to certain dates, you can see fares for any time in the future, the next month, a date range, or specific dates.
Then, you can also see how much you could save by shifting your travels in either direction. For instance, I want to take my kids to Disney and I'm flexible on dates. Thanks to Adioso, I know that I can save almost $70 each way per ticket, just by moving our departure date from Friday to Tuesday.
Credit Card Portals
The downside to using online flight search engines is that you have to pay for the flights in full. What if you have miles or points saved up, and want to utilize them for your next trip?
Thankfully, there are a number of credit card portals that will allow you to do just that. Portals like Chase Ultimate Rewards will allow you to redeem your earned points (from everyday cash back purchases) toward hotels, rental cars, and yes, even flights. You will often snag a discounted fare, too, by going through the portal.
If you carry a card like the Chase Sapphire Preferred®️ Card or Chase Sapphire Reserve®, you'll get an added bonus. Each point that you use through Ultimate Rewards will receive an extra percentage in redemption. With the Sapphire Preferred, each point is worth 25% more (meaning 1 point is actually worth 1.25 points). With the Sapphire Reserve, each point will earn 50% more (or 1.5 points per).
As you can see, through the portal I'm offered a flight for $370.10 with American. However, if I use my points, I can get this same ticket for only 29,608 points–which have a cash value of $296.08. This saves me $74 per ticket!
Credit card portals are often the best possible way to stretch your credit card rewards and get great deals at the same time.
Buy With Points
Another way to use your accrued points for cheap flights is to transfer them to the airline of choice in the form of miles. This is a great way to boost your miles balance in order to qualify for award travel, save your miles balance from expiring, and use earned miles toward completely free flights.
Optimizing this process will depend on the airlines you've earned miles through, their award partners, your itinerary, and the credit card you use to earn points. However, it's worth considering if you have a number of accrued points/miles anywhere or with a particular airline.
By putting a little bit of time and energy into searching for your next flight, you can easily find the cheapest fares out there. If you are flexible–either in your travel dates, destination, or even the airports you utilize–you can save even more.
What's your best way to find cheap flights? How much have you saved in the past using one of these sites or a credit card portal?